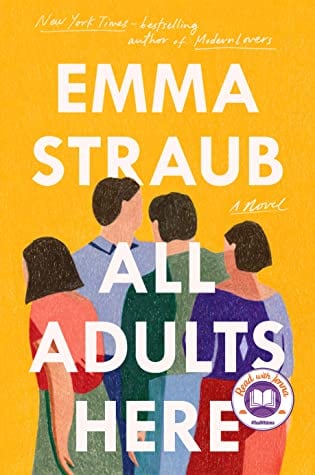 When an acquaintance of Astrid Strick is suddenly killed by a runaway school bus, memories of Astrid's life come flooding back. She begins to wonder about her own life, her secrets, and her three adult children while questioning her parenting skills. Astrid gains clarity through conversations with her live-in granddaughter who seems to fully understand "the courage it takes to tell the truth to the people you love the most."
"All Adults Here" is warm, humorous, and somewhat sad. It causes us to reflect on our own lives and ask questions about adult siblings, aging parents, and the effect of birth order. This book is a wonderful, engaging read!
"All Adults Here" is available at the Huron County Library in book form and on cloudLibrary (also in audio format).