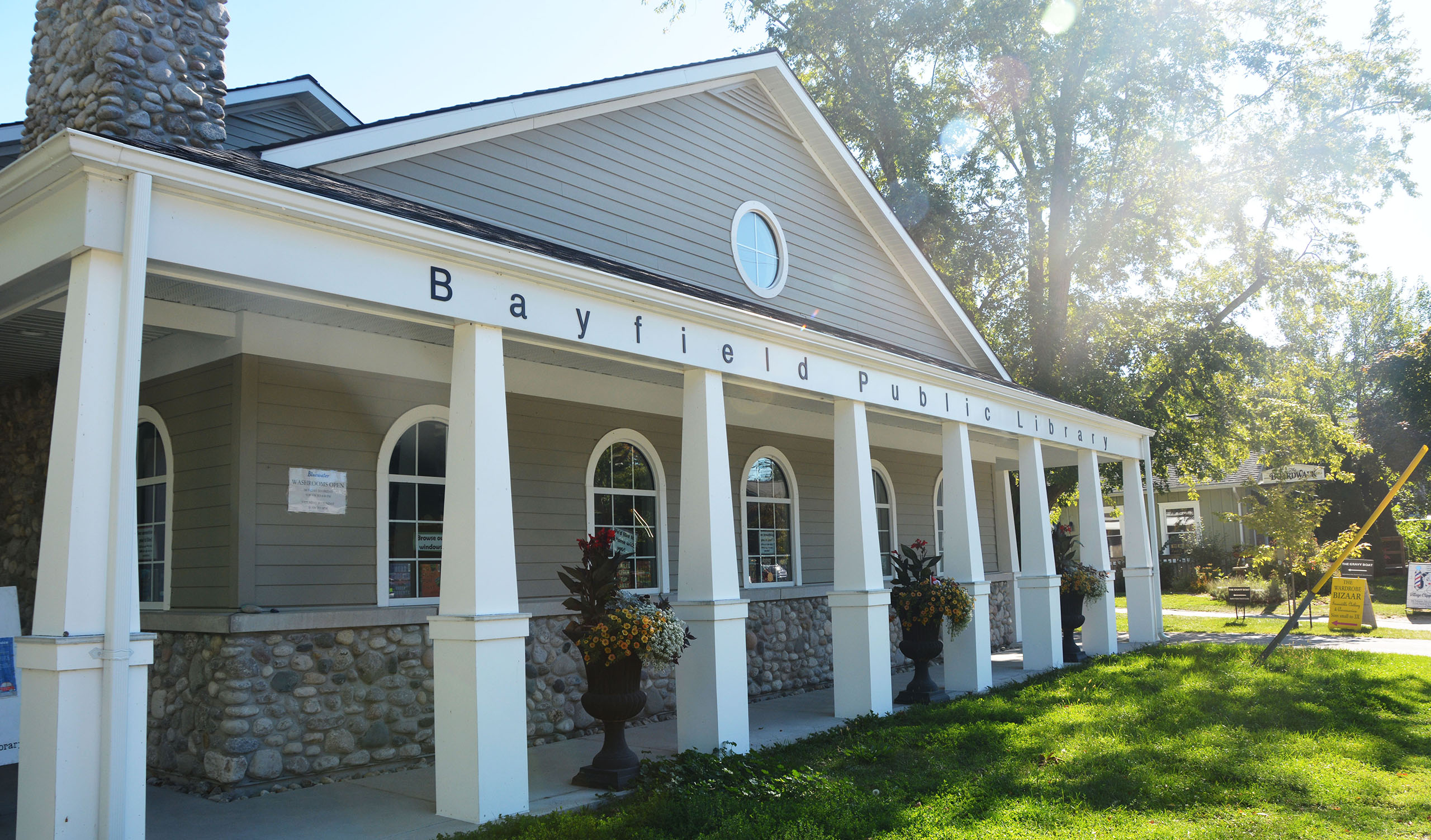 Friends of Bayfield Library
Friends of Bayfield Library (FOBL) is a non-profit volunteer organization that supports the programs and services of the Bayfield Library. With the goal of establishing closer ties between the library and the local community, our purpose is as follows:
To increase awareness of the functions and resources of the library
To promote literacy
To raise funds for special projects
Through monies raised from FOBL memberships, the annual book sale, and Red Cart book sales, we are able to organize or sponsor many great events! To find out more about our events and programs throughout the year, please visit What We Do or our Events Calendar.
At the heart of everything we do is the shared love of libraries and recognition that our beautiful library is the hub of our community.
The Bayfield Branch of the Huron County Library is located at:
18 Main Street North, Bayfield, ON N0M 1G0
Hosting of this site is generously donated by Tuckersmith Communications Co-operative Ltd.