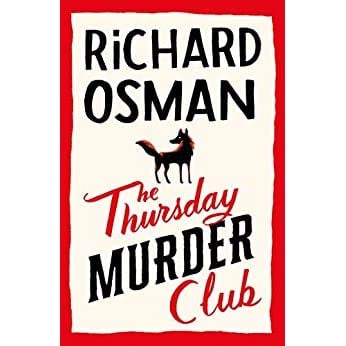 "The Thursday Murder Club" by Richard Osman is a bestseller in England with over a million copies sold. Cooper's Chase is a retirement home where four residents hold a Thursday Night Murder Club dedicated to solving cold cases. When a local developer is murdered, Elizabeth, Ron, Joyce, and Ibrahim, all endearing and rather eccentric characters in their own way, jump at the chance of solving the murder alongside two local police officers.
This novel is a parody on the murder mysteries that fall under the "cozy mystery" genre. Osman has written a clever, witty, and offbeat story that is devoid of the characteristics of darker crime fiction.
"The Thursday Murder Club" is available at the Huron County Library and in ebook format on cloudLibrary (also in audio format).
Note: Richard Osman has just published his second book entitled "The Man Who Died Twice: A Thursday Murder Club Mystery", which finds our seniors involved in a plot that features stolen diamonds and vicious gangsters.