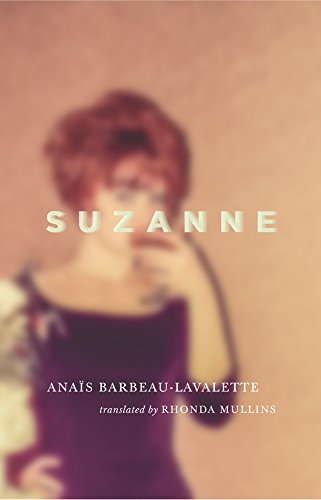 Anais Barbeau-Lavalette writes this book in the second person singular as she addresses her grandmother, in a questioning way, about her life as a creative woman. Suzanne abandoned the author's mother and uncle when they were young children, to pursue life as an artist and poet. Yet the tone of the book is not accusatory. It is sensitive and beautifully written.
This is largely a fictional account of Suzanne's life covering her involvement with Les Automatistes during Quebec's Quiet Revolution and the feminist and civil rights movements.
Suzanne was a minor character in those movements who needed to choose between a domestic or creative life yet the reader gets a real feeling for the struggles of women.
Rhonda Mullin's sensitivity to Canada's two official languages should not be overlooked. She also translated "And the Birds Rained Down" by Jocelyne Saucier, another Canada Reads Selection worth reading. ––– DL
Paperback, 259 pages
Published 2017 by Coach House Books
Original Title
La femme qui fuit.
ISBN
978-I-55245-347-6
Edition Language
English translated by Rhonda Mullins
Literary Awards
2019 Canada Reads Selection