Friends of Bayfield Library (FOBL) is a non-profit organization of volunteers that exists to establish closer ties between the Bayfield Library and the local community, increase awareness of the functions and resources of the library, promote literacy, and raise funds for special projects. Through monies raised from FOBL memberships, the annual book sale, and Red Cart book sales, we are able to organize or sponsor many great events!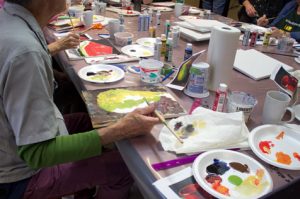 Saturdays at the Library
Speaker events held on the fourth Saturday in the months of January, February, and March.  Topics of interest range from the world of travel, art, science, and technology, to music and much more.
---
 Coffee & Chat
Enjoy a cup of coffee or tea while engaging in neutral and inclusive conversation with other community members.  Every Tuesday afternoon during the fall and winter months.  See our calendar for dates and times.
---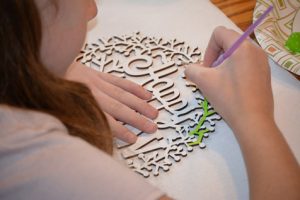 Children's Programs
Twice yearly, our Children's Committee plans really cool crafts and games just for kids.  Stay up to date with dates and times by checking our website.  Your kids won't want to miss it!
---
Gingerbread Decorating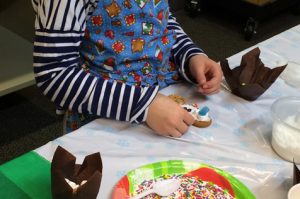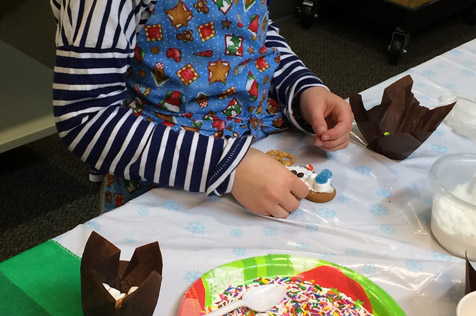 This is one of our most popular events of the year!  Held immediately following the Santa Claus Parade the third Saturday in November.  We provide everything your child needs to create a one-of-a-kind and very yummy work of art.
---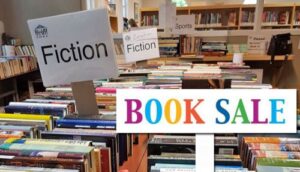 Book Sale
Our annual book sale is held on the third weekend of August. Proceeds from the book sale are used to support activities and programs at the Bayfield Library throughout the year. Note: the Red Table Book Sale replaces our traditional annual book sale for 2023. Learn more
---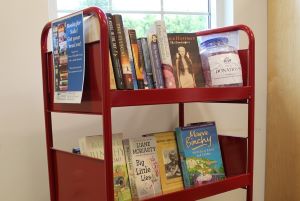 Red Cart Books
The Red Cart offers a selection of gently used books for all ages and covers a variety of interests. This is a great option for visitors who are looking for a book to read but don't have a library card.  Find out more about this year-round book sale within the Bayfield Library.
---