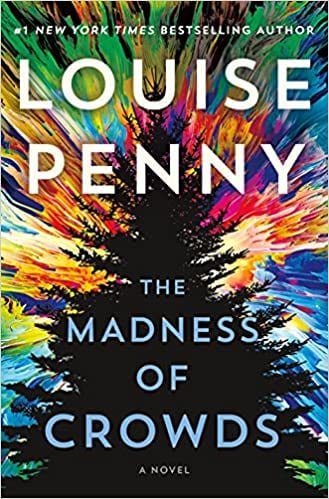 "The Madness of Crowds" by Louise Penny, is the 17th book in Penny's Inspector Armand Gamache series. It leads us back to the fictional village of Three Pines in Quebec's Eastern Townships and all the characters we have met in her previous novels.
The story takes place during the peaceful week between Christmas and New Years. As in all of Penny's books, there is a murder. Inspector Gamache, with his team of Jean-Guy Beauvoir and Isabelle Lacoste, sets about solving the murder. Along the way, it becomes a story not only of murder but also of family, friends, and relationships.
This story explores what happens when normal, decent people accept an indecent proposal and what happens when they lose their good sense – when madness is normalized. "The Madness of Crowds" demands that we all consider that place between freedom and safety. The story presented in this novel clearly reflects what is happening in some parts of our world today.
One book review reads: "This is an intelligent and emotionally powerful series…the author has produced a unique work twining moral issues and absorbing character studies into a challenging murder mystery." This review sums up the book very well.
You can find this book at the Huron County Library in regular print, large print and audio CD.