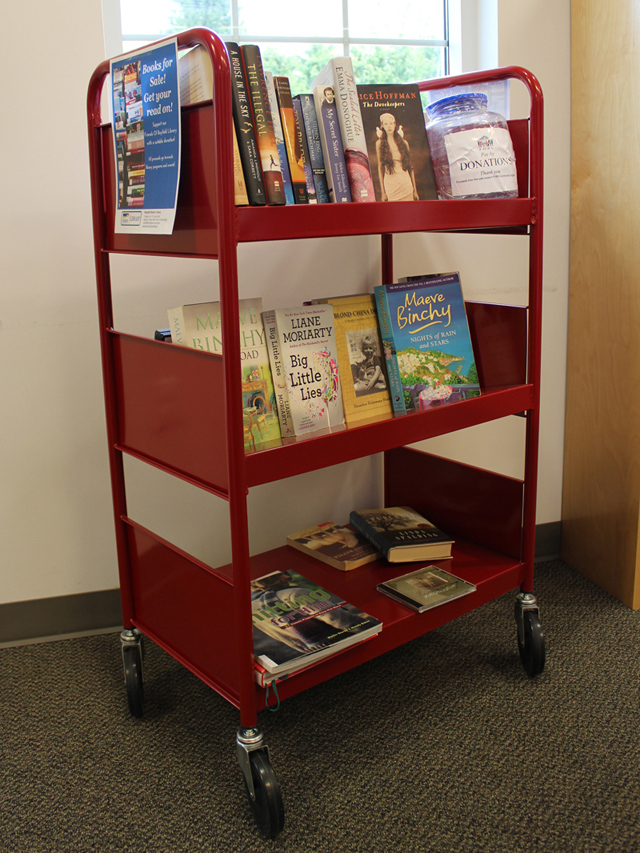 The Red Cart offers a selection of gently used books for all ages and covering a variety of interests. This is a great option for visitors who are looking for a book to read but don't have a library card. FOBL replenishes the selection of books on a weekly basis.
Payment is by donation in the jar provided on the Red Cart.
All funds raised through Red Cart book sales go to support the Bayfield Public Library and programs for the Bayfield Community.
Thank you so much for your kind support!