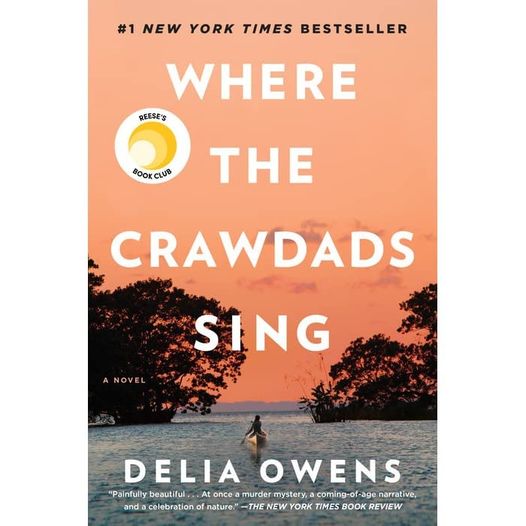 This is a beautifully written and multi-layered story of an abandoned little girl learning to survive alone on a sea island just off the coast of North Carolina.
Kya is an intelligent and resourceful child who loves the swamp she lives in, exploring it to find out what the swamp can teach her about survival. As she grows in mind and body, she tries to reach out beyond the swamp but finds it too difficult and retreats to her island. She finds solace in learning to read and write. She writes about the flora and fauna that surround her. However, she cannot escape the attention of the outside world. She becomes somewhat of a myth and is subjected to unwanted attention. Eventually, life beyond the swamp finds Kya; it brings love, hurt, and heartbreak.
The finale of this story is a murder mystery that brings all the characters to the same place – some with prejudices and others with compassion – everyone is involved in the prosecution and defence of the accused. The suspense is acute as testimony proceeds in the courtroom.
The author's knowledge of the sea islands offers a vivid backdrop to this book.
As someone who loves the sea islands, this book evoked many memories. As someone who appreciates good writing, this book is a wonderful example. If you haven't read this book yet, please do. If you have read it, it's worth a second read!"
"Where the Crawdads Sing" is available at the Huron County Library in book format and on cloudLibrary in audio format.